Melbourne's best public golf course.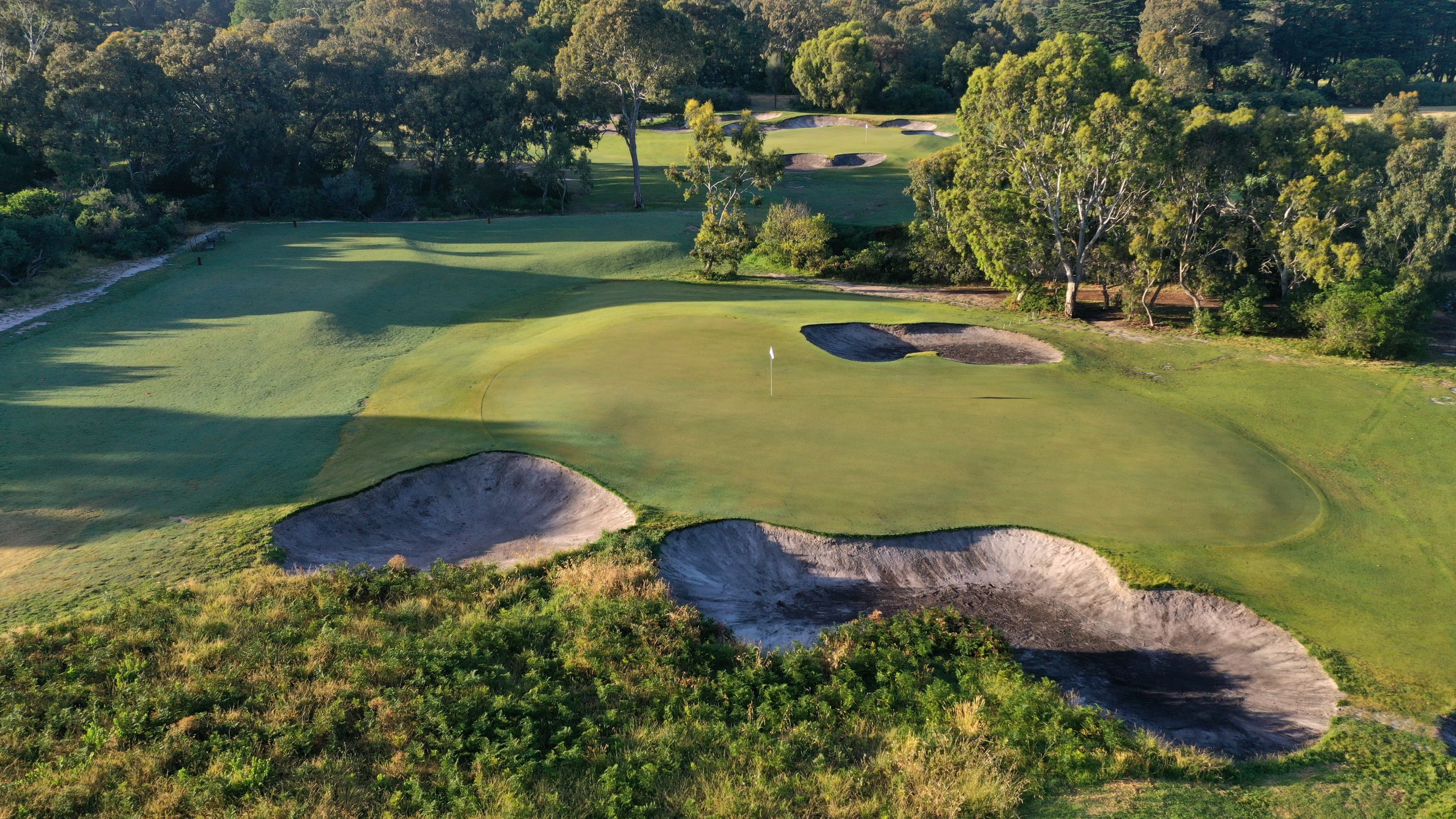 Our new 18 hole course is now open and we think it's fabulous.
Our new 18 hole links provides a true Sandbelt experience for the public golfer from the beginner to a single figure handicapper.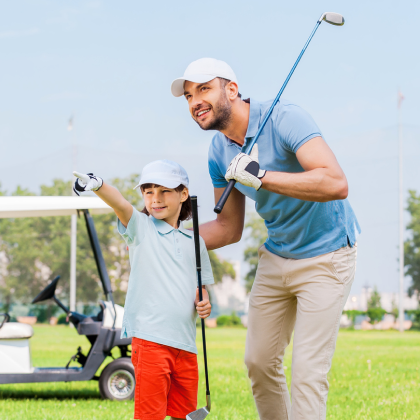 Sandy is all about family and fun.
Golf is a perfect family activity, it's great fun for everyone. Sandy Hills Putting Course is a fabulous place to bring the whole family to enjoy mini golf on our huge natural green.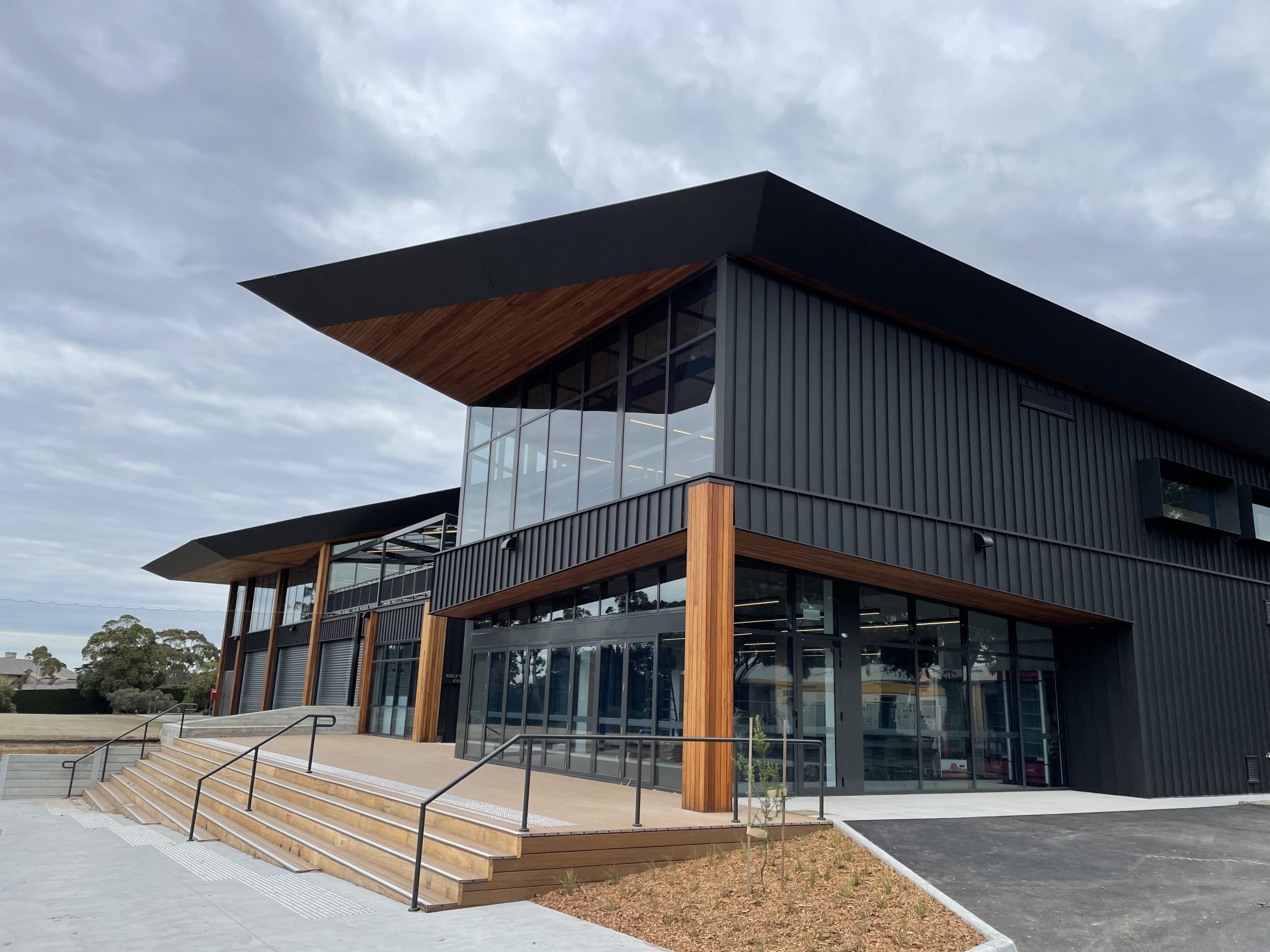 Melbourne's new home of golf.
Sandy is proud to be the home of the Australian Golf Centre, the headquarters for Golf Australia and the PGA of Australia creating a total hub for all things golf.
Play a true Sandbelt golf course for a fraction of the price.
Sandy's new course has been designed by Mike Cocking from OCM and built by the links staff of Royal Melbourne. The links features generous fairways, firm, fast greens, Sandbelt bunkering and is fun to play whether you are a beginner, a high handicapper or a serious golfer. Great course. Great fun. But don't just take our word for it!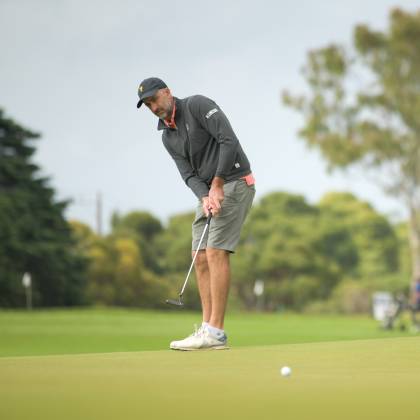 "The greens are like Royal Melbourne."
"The double green's obviously a bit of a highlight. I played a lot here when I was a kid. The original holes that are kind of still there but in the new style I really like." – Geoff Ogilvy, 2006 US Open Champion
Watch Video
"The course is lovely, it's challenging which means it's improving our golf."
"I play Sandy Golf Links with three other ladies. We didn't know each other but we just started chatting one day and now we play together twice a week which is lovely." – Annie Aitken, Local Golfer
Watch Video
"We love the atmosphere down here."
"Some of the other regulars at the course are always happy to say hello and ask you how your golf was and wish you well for the day." – Liz Mitchell, Local Golfer
Watch Video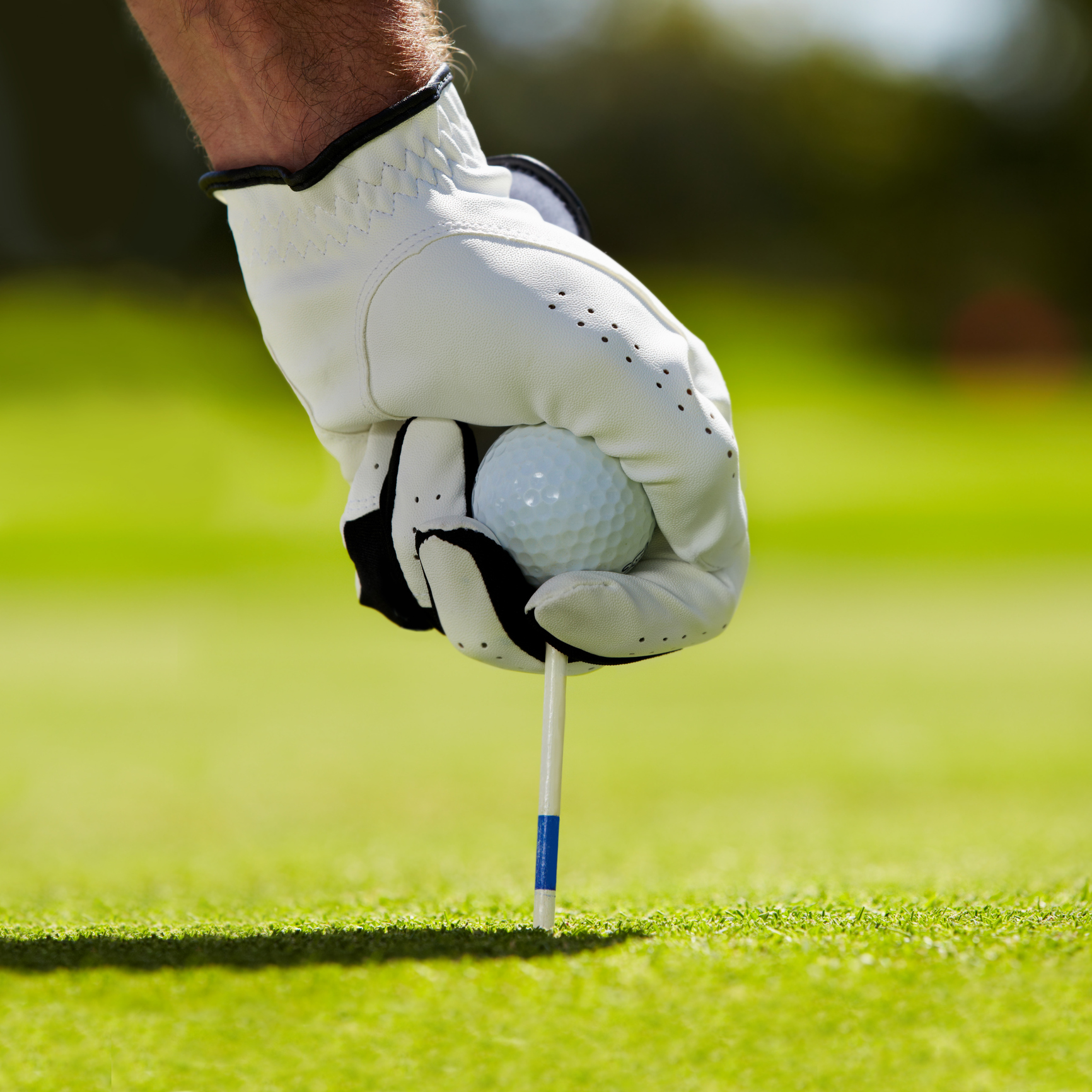 Guidelines 01
Please make sure you arrive, check-in and are ready to play 10 minutes before your tee time.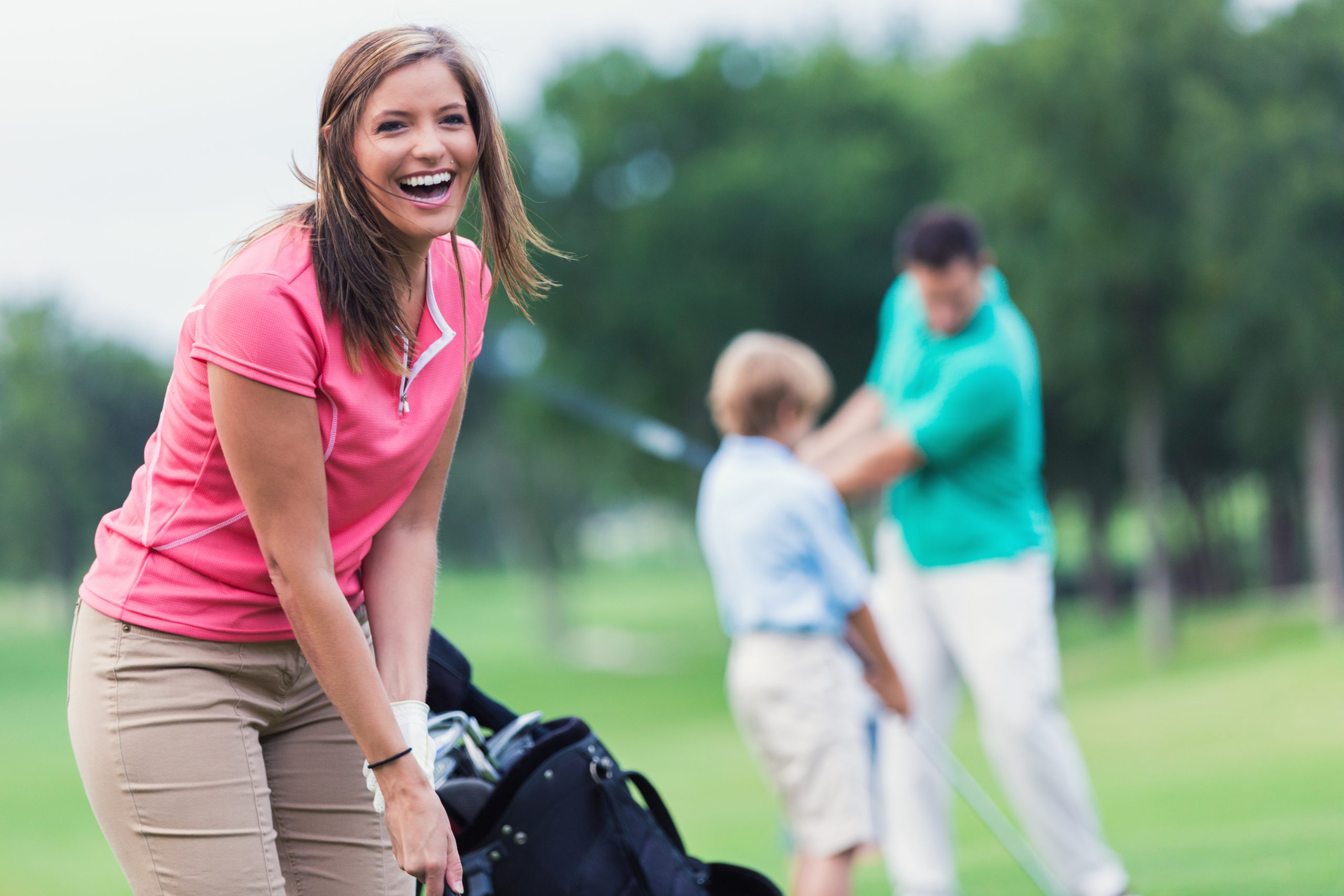 Guidelines 02
At Sandy we only have one desire and that is for you to enjoy yourself and leave with a smile on your face.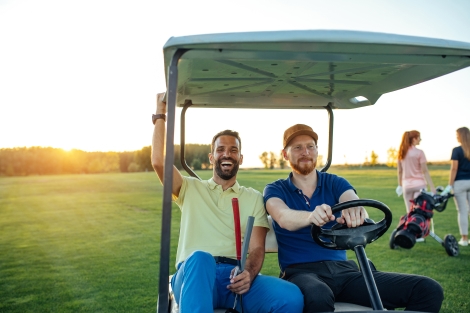 Guidelines 03
We understand that golfers at Sandy have varying playing abilities and all we ask is that you keep up the group directly in front of you.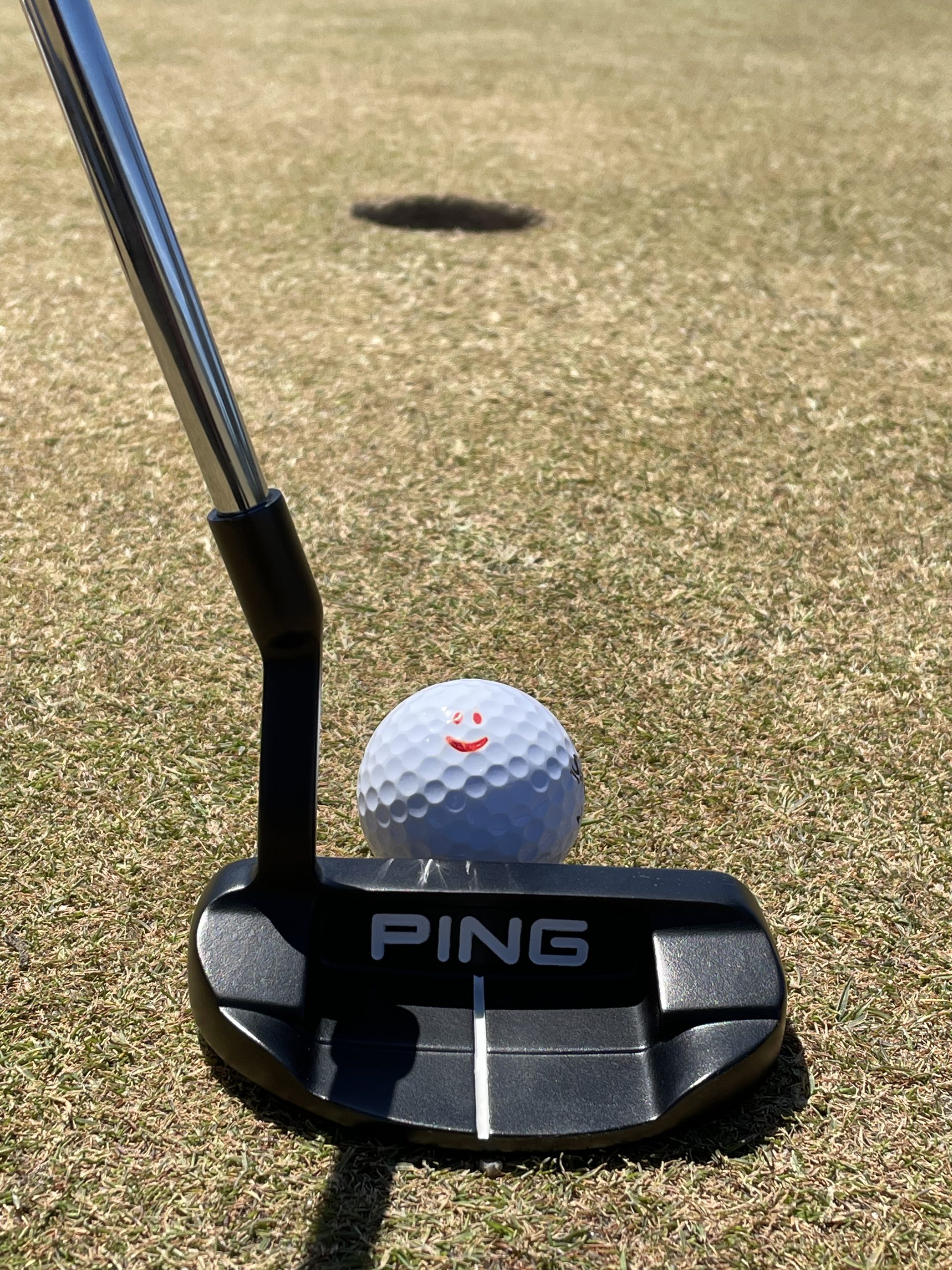 Guidelines 04
We are very proud of our course and we ask you to take a sand bucket and repair your divots as you play.  If you make a pitch mark on the green please repair before you leave the green.
The most fun you can have hitting a golf ball.
Our new range has 30 undercover bays with the practice fairway featuring target greens with bunkers. When you've finished your practice move up to the cafe for a cold drink or light refreshment. Open Monday 11.00am – 10.00pm, Tuesday, Wednesday, Thursday, Friday, Saturday and Sunday 8.00am – 10.00pm.  Last balls sold at 9.15pm.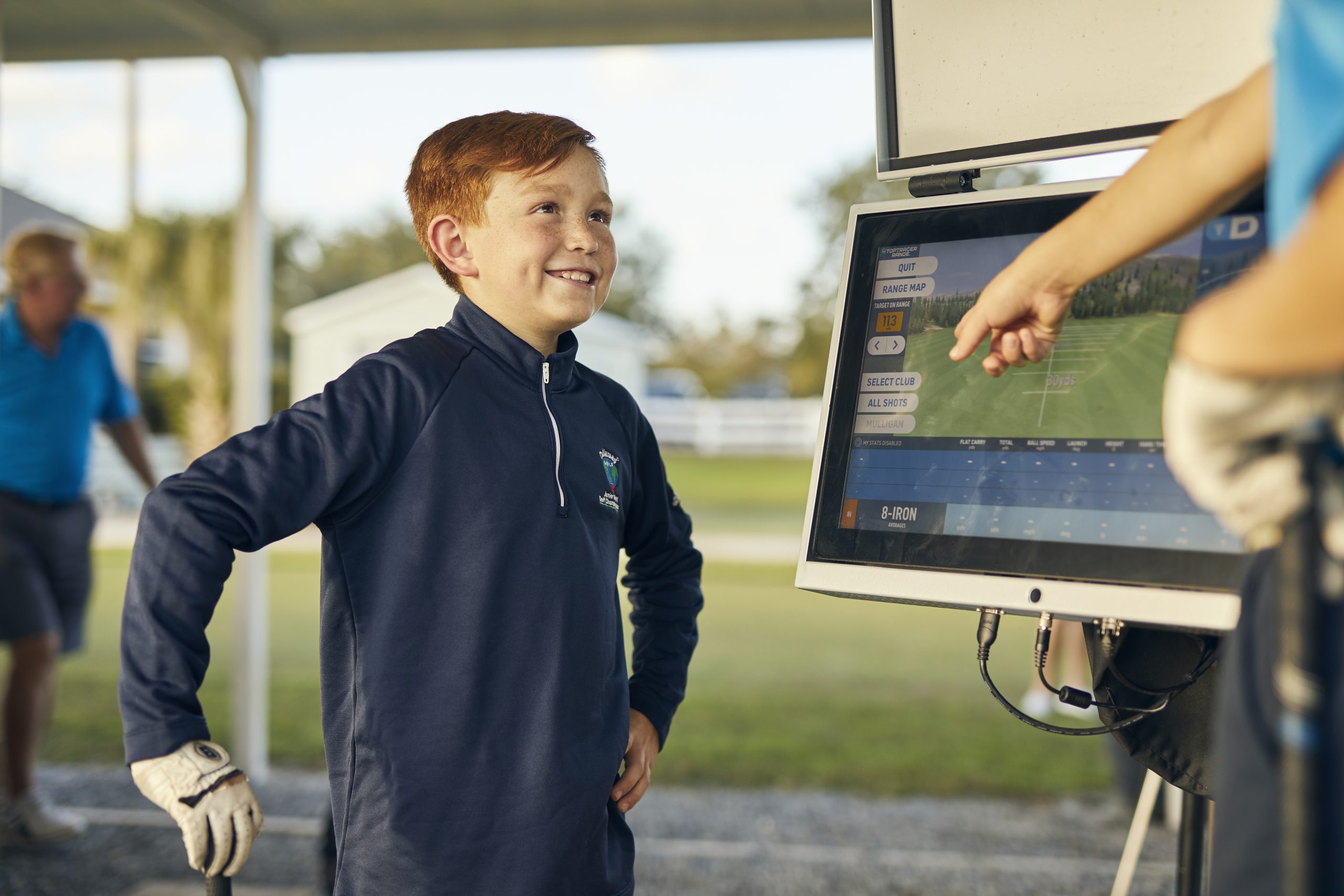 Top Tracer in all 30 undercover bays
All 30 bays are fitted out with the latest in Top Tracer technology. Track the flight of your ball, play closest to the pin, virtual golf or challenge a friend to an online competition. When you have finished download your data and compare to previous sessions.
Coaching with PGA Professionals
The Australian Golf Centre is equipped with state of the art technology such as Trackman and high speed video to provide detailed feedback to accelerate your improvement.
Services include:
One-on-one coaching
Golf schools
Get Into Golf adult program
MyGolf junior program
See our coaches
Personalised Club Fitting
The PGA has partnered with the best equipment manufacturers in the industry to provide an unparalleled club fitting service.
Featuring the industry benchmark Trackman radar system to assist with the club fitting process we can provide evidence based recommendations for your golf equipment.
The PGA features over 150 individual shafts and 150 individual heads so there is a large amount of club fitting options available to us.
At present we have fitting options available for Titleist, Callaway and Taylormade.
We will test for loft, lie, shaft properties such as length, flex, kick point, weight, head design and grip type. All the time working to optimize your ball flight for distance and accuracy.
Club fitting is available Monday – Thursday 7.00am – 3.00pm and Sunday 1.00pm – 3.00pm
Book a session
Great food served with a smile.
A friendly, relaxing place to sit down and enjoy a barista-made coffee or choose from our delicious selection of hot and cold food, which can enjoyed inside or on our alfresco terrace with wonderful views over the course and driving range.
.
See our menu
The prefect way to start your golfing experience.
Our Breakie Slider and Coffee Combo is the perfect snack as you make your way to the first tee.  Or take an extra 30 minutes and sit down to our All Day Breakfaste accompanied by fresh fruit juice and coffee.
Relax after your golf with a cold refreshment and delicious bite to eat.
Sit down to a cold beer or glass of wine and enjoy a tasty meal from our café menu, the perfect way to end your day at Sandy.
Lorem
Come and experience
the true Sandbelt yourself
Book now